Can something as simple as opening a three inch long bandage really make people smile and say "Wow?"
I think it actually can.
When I was sent a box of Easy Access Bandages, I was a bit skeptical.
(I won't lie. Improving upon my homemade electrical tape and paper towel bandage is gonna be tough for anyone to do.)

A bandage is a bandage. You take the little paper things, pull them apart, pull the tabs off the bandage, awkwardly slap it on whatever is hurt. Wrinkle up the little papers, stuff 'em in your pocket till you can get to the garbage can.
Its not really rocket science.
So, along comes these totally new bandages. They tout just how easy it is to use them.
Hoping they are, I open the box and pull up my pant leg. (I got a BAD blister on top of an area that was already blistered on the back of my foot. [Anyone want a new shoe review? I could use a new pair of waterproof boots. LOL])
Its not a huge pain to put a bandage on there, but it is an awkward position.

First of all, these bandages come in two packs of 15. I thought it was weird until I used it.


And honestly, it would keep them from getting lost in that cavernous thing I call a purse. (LOL)
Antibiotic ointment applied, I grab for one of the bandages.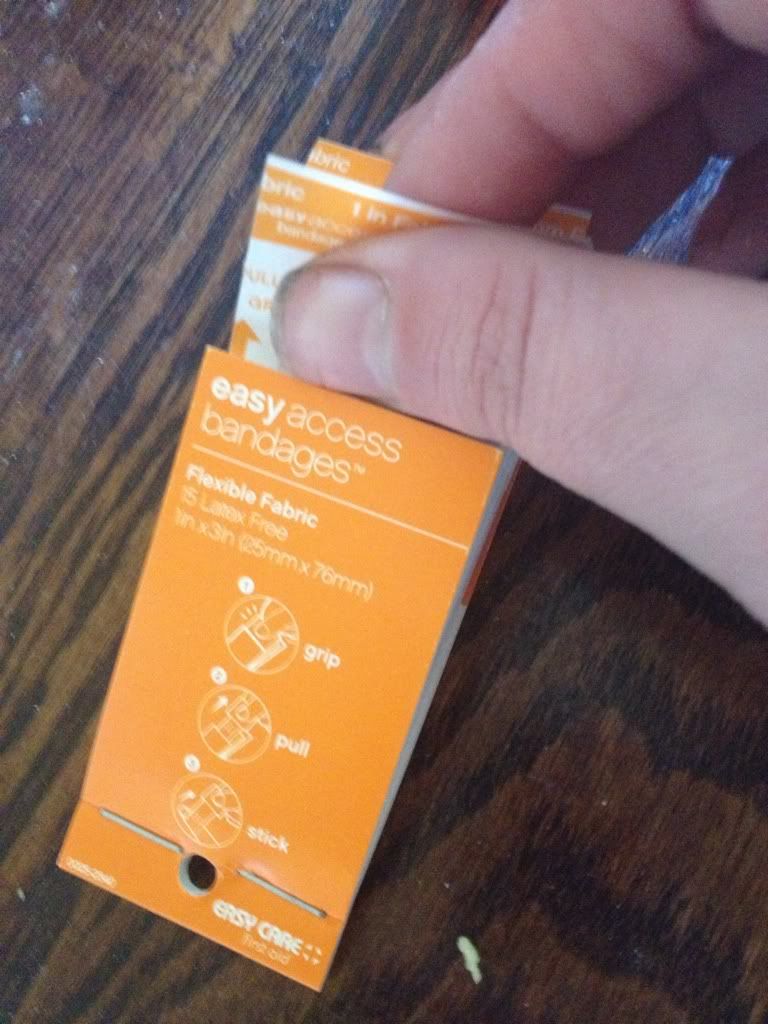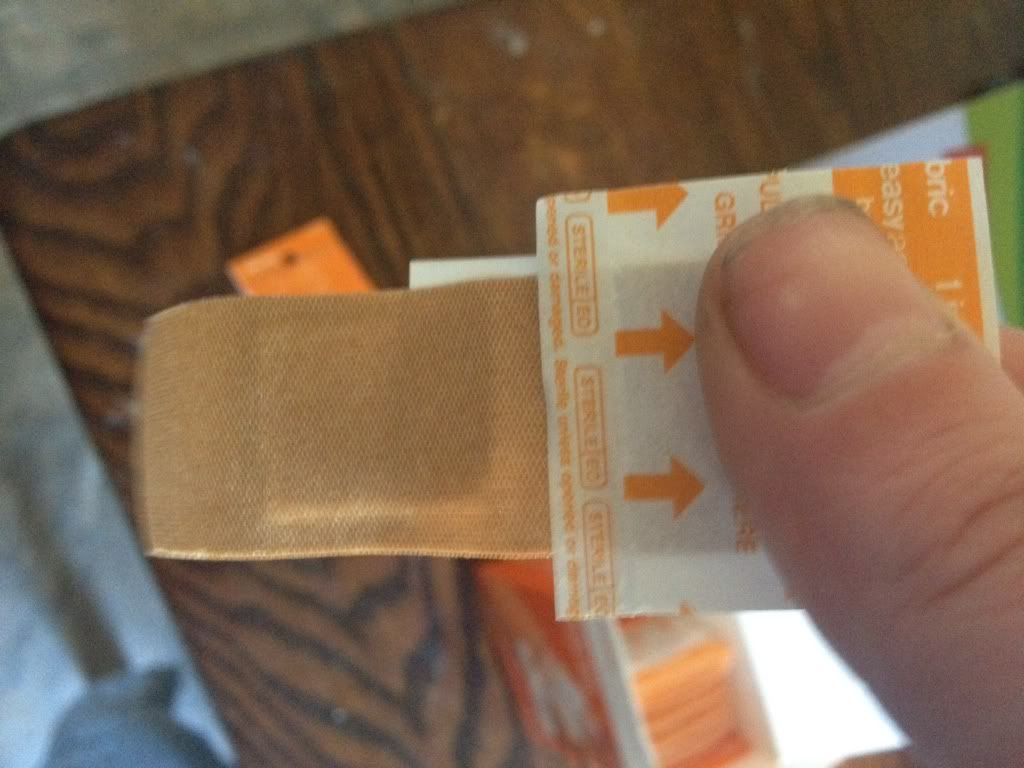 Wow... pretty easy to get out of the pack.
But what about all that paper left on the bandage?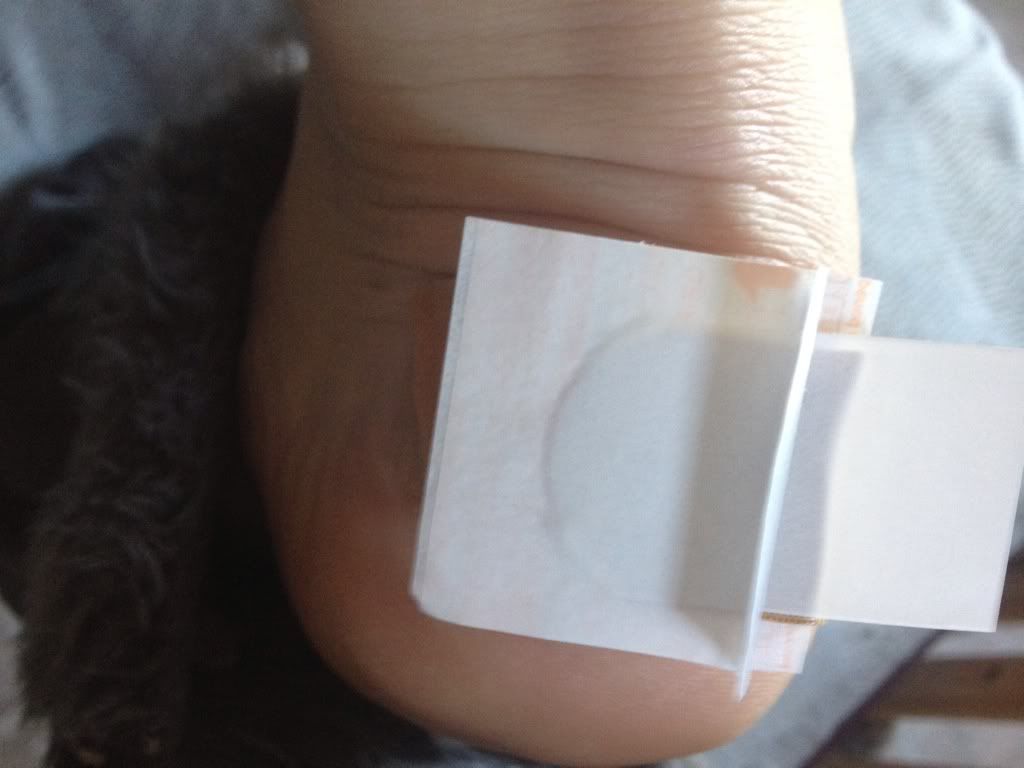 (I totally made a video for you guys of me putting this on...)
It was super simple. Almost too simple. SURE, I still had a small wrinkle in it... mostly because I was trying to video things while I was using it. I don't have a glamorous assistant by my side to make the testing easier. Nor do I have a maid by the way... so any bit of dirt is available for cleaning! LOL
So... where can you get these little wonders?
The Easy Access Bandages package at Walmart sells for only $2.97.
30 bandages, 2.97... thats just under ten cents a bandage.

Ok, I hear you...

It isn't the cheapest bandage on the market, BUT, its that nice fabric kind.

AND they won't get lost in junk drawers, purses, the center console of your car, falling out of the vanity every time you open it, scattered in with your sock drawer because you tossed the extra one on your dresser when you were running late that one morning... (see where Im going with this? I know you're a real person and you live much like me. MESSY. It's OK!)

The little tabs won't be littered all over when your WONDERFUL "injured" child decides they need another one to make it better. (Or husband even... because he's seriously half the mess anyhow. And seems to go through the most wound appliances. I think he keeps the gauze companies in business...)
I can make it cheaper for you though...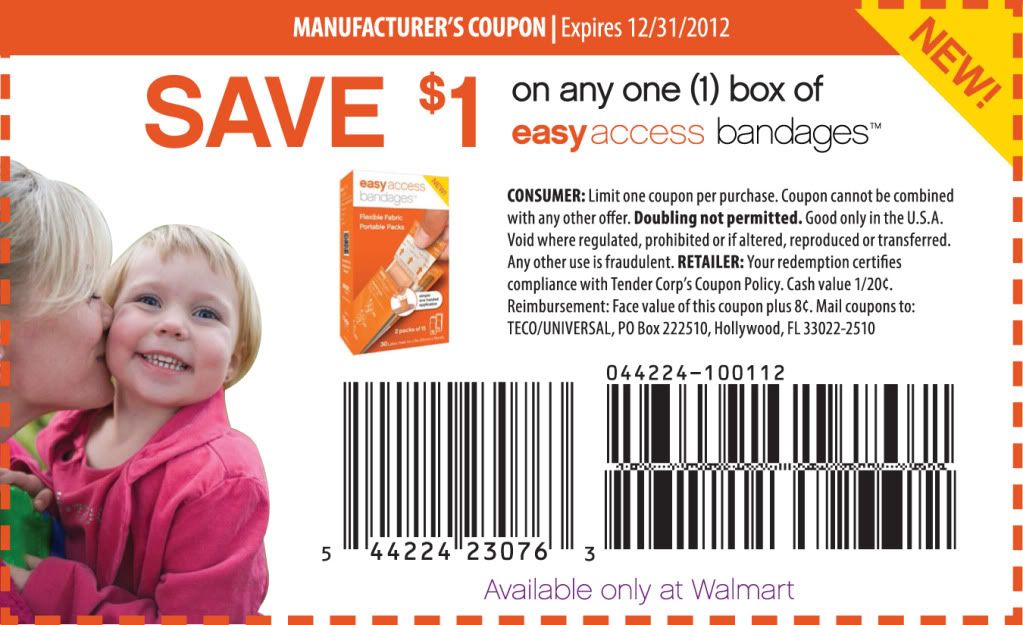 (
For a full size printable coupon click here
)
You're welcome. That coupon brings it down to $1.97 per box. Which is now about 6 CENTS per bandage. That right there, makes them just about as cheap as you can get one.
I forgot to mention that the bandages are completely latex free. So those of you who are allergic to cheap latex bandages, fear not, Easy Access has it covered.
Want to learn a little more before you become a big spender with that coupon?
(Wait, wasn't my video cool enough for you? HAHAHA)
Check these bandages out. Honestly, at 1.97, what have you got to lose?
(I know you've spent more money on MUCH MUCH MUCH dumber ideas. Like those Snuggies you bought on sale 2 for $5 last week on woot.com... yeah, I saw that.)

Disclosure: I received this product for free in exchange for a review.HOWEVER, the opinions expressed in this review are 100% my own and can not be bought. I will not give a good review to something just because I got it for free.