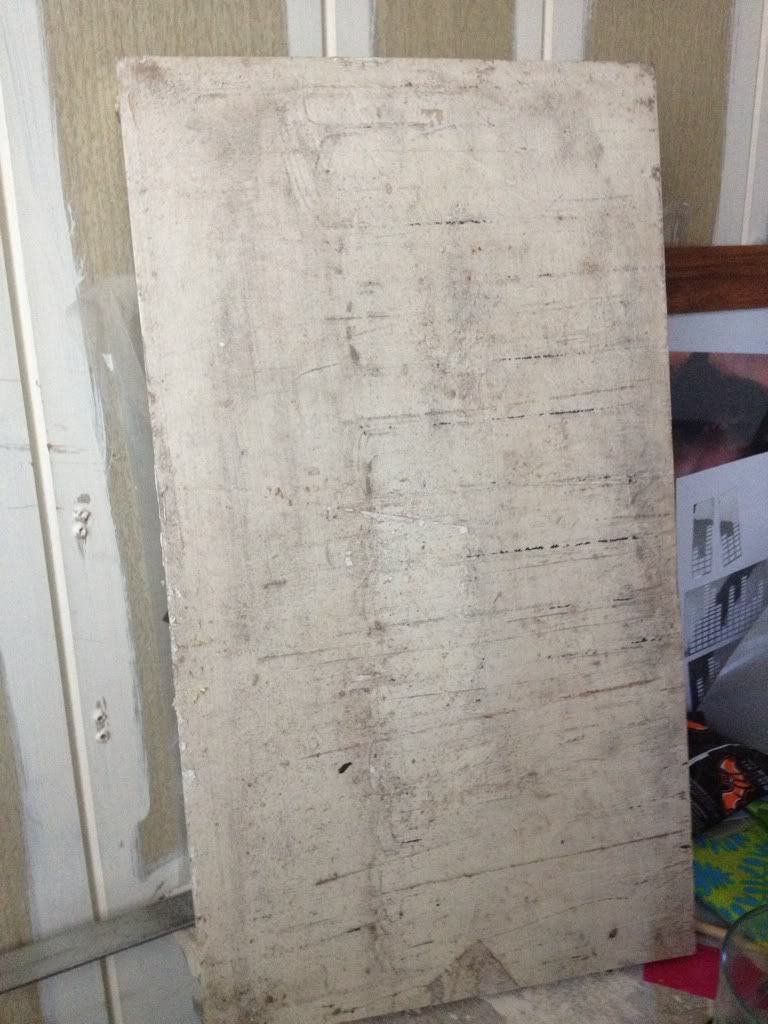 A plain, weathered board that was once a shelf. It's seen better days but had the PERFECT look for what I'm about to share.
I mentioned on Facebook that I went shopping yesterday with an awesome friend and came away with ideas. (Broke people don't get to shop too much. lol)
I saw a sign that said "Home is where the barn is"
It cost about $30... on sale for about 50% off... beautiful sign though.
It looked like it was stenciled paint and vinyl with some cheap rope on a "distressed" board.
So I came home and looked around, found a few supplies and went to town on it.
I have a Silhouette Cameo. (I'm in love with it by the way.)
I did a quick search for some vector graphics and dug through my pile of remnant vinyl.
(Remnant vinyl on eBay is great. You can get a variety of colors and textures without committing to a huge amount of it.)
I grabbed gold, burgundy and a navy blue.
PS... Don't mind the mess. My work area is so small that I can never get things clean.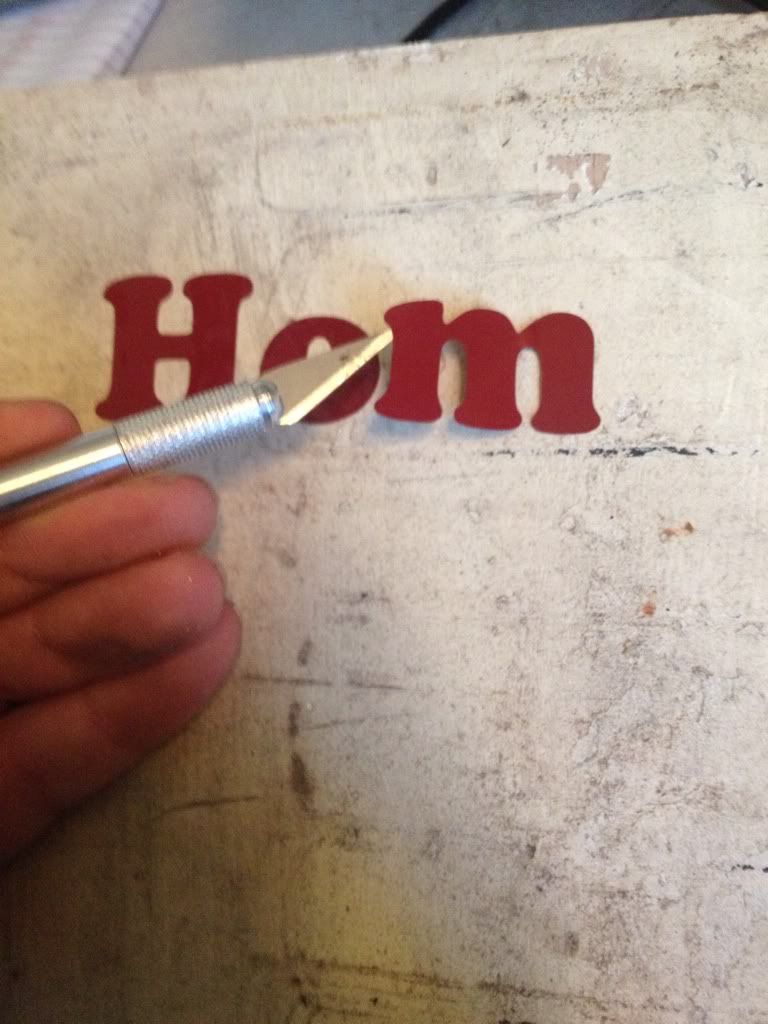 I don't have a lot of transfer tape just laying around so I did the letters on by one. (Which gave it a nicer look anyhow. Sometimes hand laid letters don't look so mechanical)
Notice how the gold of the horse has bumps in it from the shelf not being smooth? I think it adds to the vintage look.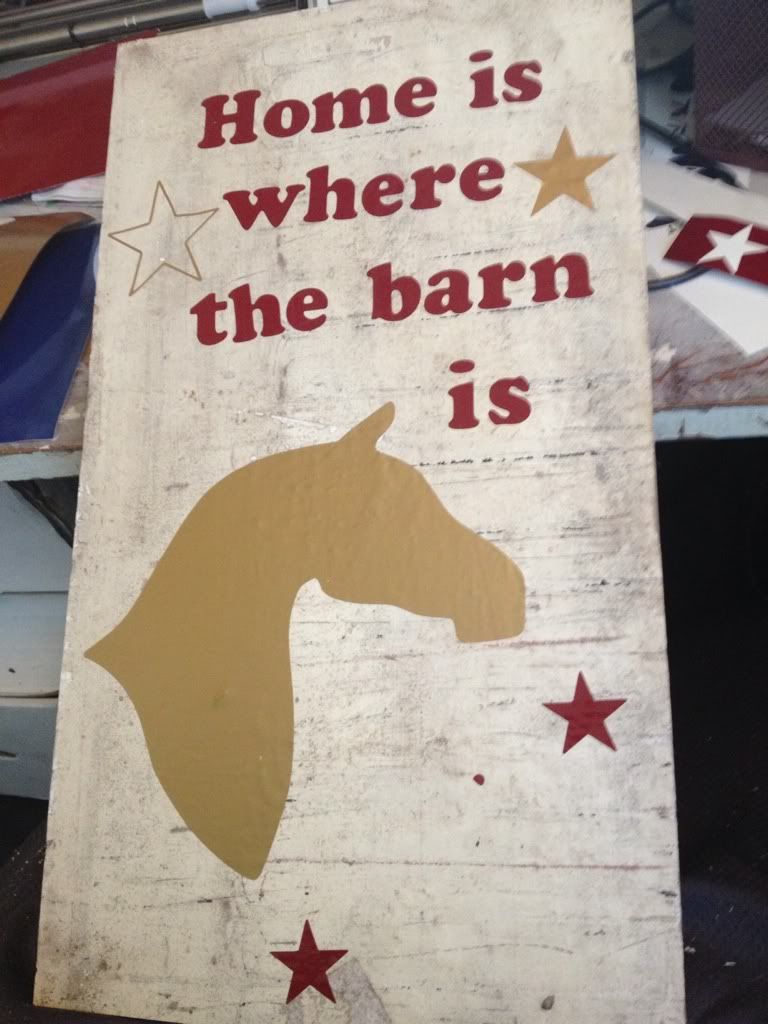 Now, it's getting cuter. the colors play well with the old look. But it needs some rope and some blue.
A little hot glue and some of that think hemp string that's used for jewelry making (or grab some bailing twine if you have it!!! I didn't have any handy )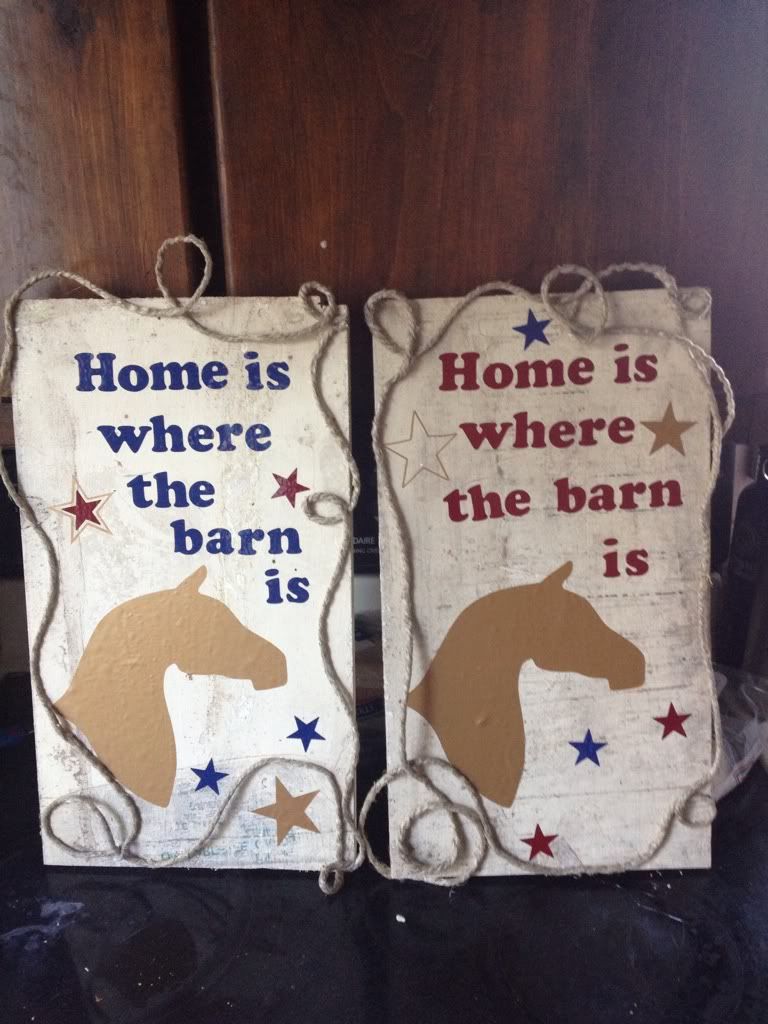 PS... they're for sale if someone wants them! Email me for info!